WHAT IS ANEMIA?
Anemia is a condition in which a person lacks enough healthy red blood cells to carry adequate oxygen to their body's tissues.
There are many forms of anemia, each with its own cause. Anemia can be temporary or long term, and it can range from mild to severe.
COMMON SYMPTOMS OF ANEMIA
Shortness of breath
Headaches
Cold hands & feet
Pale skin
Physical weakness
Fatigue
Dizzy spells
HEALTH RISKS WHEN YOU'RE ANEMIC
Left untreated, anemia may cause several health complications: ​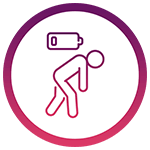 ​​Severe fatigue:
It can leave you too tired to complete everyday tasks.​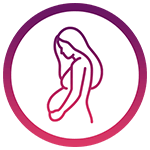 ​​​Risky pregnancy:
Folate deficiency anemia during pregnancy may create complications.​
​​​​5 KNOWN TYPES OF ANEMIA
Aplastic Anemia
Iron deficiency anemia
Sickle cell anemia
Thalassemia
Vitamin deficiency anemia
Of the different types of anemia,
Iron Deficiency Anemia is the most common.
WHAT IS IRON DEFICIENCY ANEMIA?
Iron Deficiency Anemia occurs due to insufficient iron supply in the body. It can be temporary or long term, with varying degrees of severity. Common symptoms include weakness and fatigue.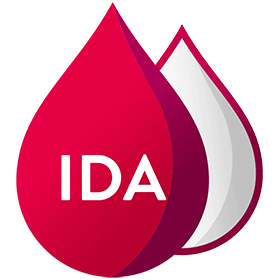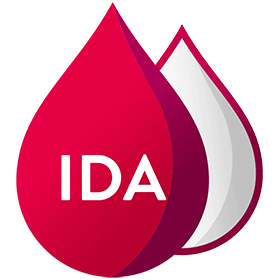 PREGNANCY & IRON DEFICIENCY ANEMIA
Common symptoms include fatigue and breathlessness in anemic mothers.
DIAGNOSING IRON DEFICIENCY ANEMIA

What are my iron levels?​

What are the risks? Short-term and long-term?

How serious is it?

What are the tests that I should take?​

What's the most likely cause of my symptoms?​

What is causing my iron deficiency?

What symptoms should I watch out for?​

Are there other possible causes of my symptoms?​

What are my treatment options?​

How long will the treatment take?​

Are there any side effects?​

What foods should I eat to increase my iron level? What foods to avoid?​

How do I prevent IDA from happening again?
For the proper treatment and care, it is best to consult your doctor if you think you may have Iron Deficiency Anemia. Here's a handy, downloadable list of questions to ask your doctor at your visit.